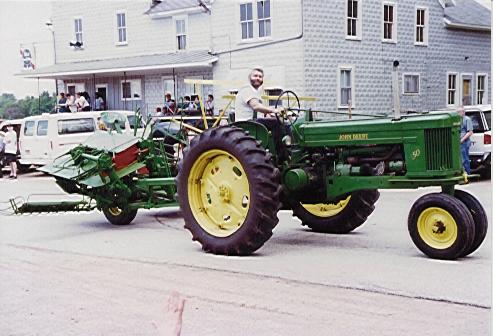 Grain Binders and Shocking Oats

Steve on JD 50 pulling JD PTO Grain Binder in West Bloomfield Parade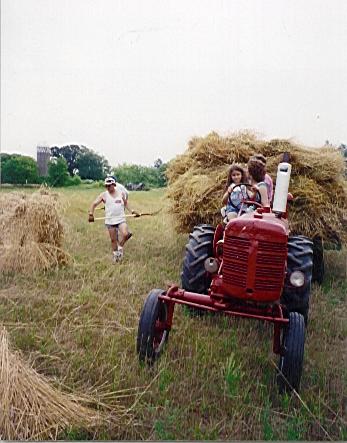 Jim loading rye on wagon for thresheree. Vaugn, Ellen, and Julaine on Grandpa's Farmall Super A tractor.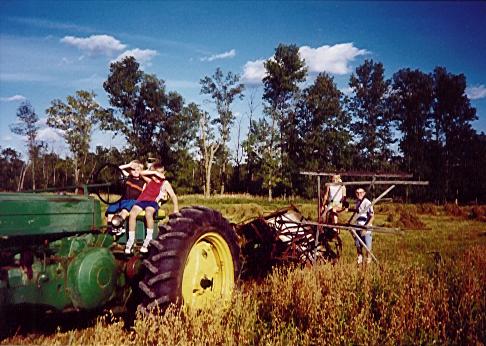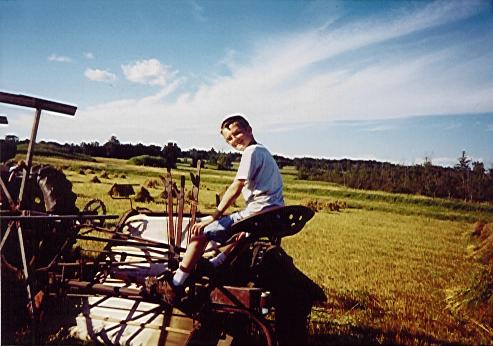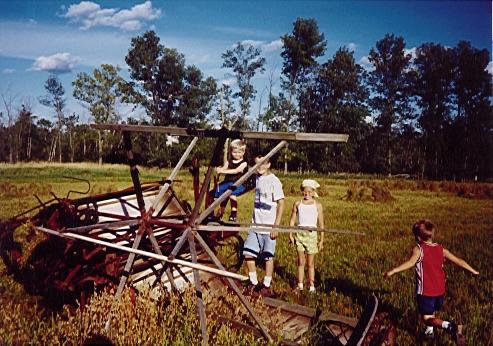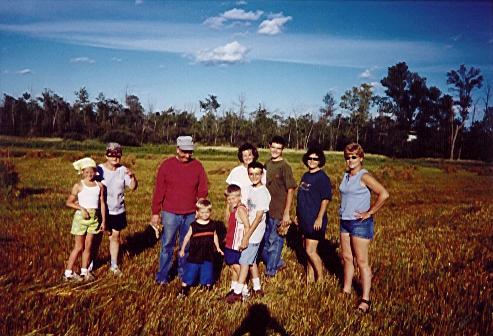 Logan on IH Binder.  Luther, Lindzey, and Jonas.

My son, Luther, age 11, running the grain binder.  Oats shocks in the background.

JD 60 Tractor pulling IH Binder creating oats bundles.

Shocking Crew 2000.  Front row, from left, my nephew Logan, my nephew Jonas, my son Luther.  Back row, my niece Lindzey, my Mom Betty, my brother-in-law John, my wife Joanne, my son Lincoln, my sister Sandy, and my sister, Sherry.  Sandy flew in special from Hawaii to help shock oats.